The pros and cons of working with a translation agency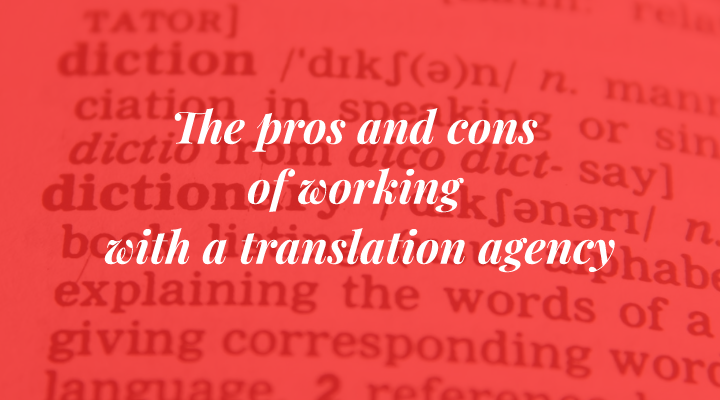 When you run a company and need translations, you have three main options: you can employ a full-time translator, work with a translation agency or with a freelance translator. These solutions have their own pros and cons, which is what we're going to look at in this article. 
Although in essence, both an in-house translator and a translation agency do the same thing, they provide solutions for different needs and circumstances. Some large companies will even use them simultaneously. Also, companies can ask freelance translators for help, but the downsides are similar to those of running an in-house translation department. Additionally, it won't always be possible to check the quality, unless you have an internal team member who can do so.
When should you choose a translation agency?
There are at least four circumstances when a translation agency is probably your best bet. Let's examine each of them in turn:
YOU NEED TRANSLATION AND LOCALISATION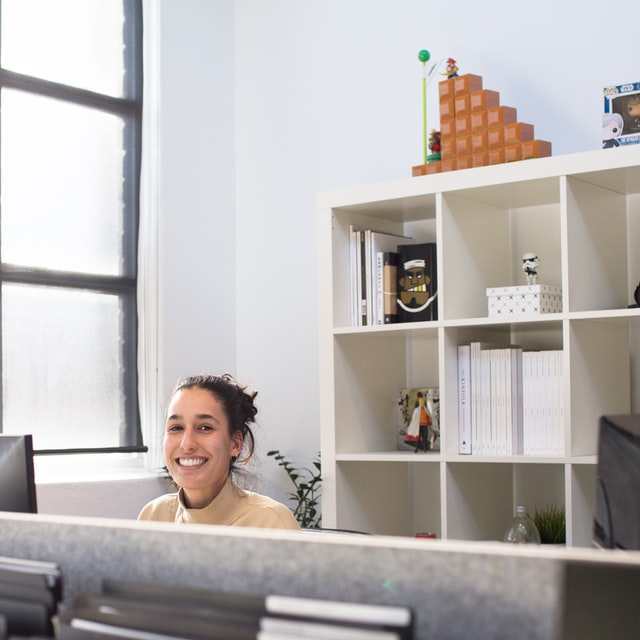 Usually, a full-time translator won't have the necessary knowledge and experience to offer both services. As you know from our previous blog post, localisation is a much more comprehensive translating process that addresses all the cultural and non-textual components of the translated text, as well as other linguistic issues. To localise the text correctly, you need a native speaker, and preferably one that lives in the target country. Given all that, if you're ordering business or marketing translations that require localisation, the agency will usually be your best bet.
YOU NEED MORE THAN ONE LANGUAGE
A translator typically works with just two languages – their native (source) language and another, foreign, (target) language. Often, companies need to translate the same text into many languages. This is particularly the case with marketing materials, such as product information sheets, for example. If you need product information sheets in three or more languages,  you would be wise to opt for an agency. Translation agencies work in many language pairs, so such an assignment will pose no problem for them. At Aploq, we work in more than 25 language combinations – and you won't get that from a single translator!
YOU WANT TO PAY ONLY FOR THE WORK THAT'S BEEN DONE
The translation agency is a much more cost-effective option. You pay just for the translation and nothing else. You can start and terminate your collaboration at almost any time and you won't have to pay for insurance or other non-wage costs. That's not the case with an in-house translator, though. So, if you want to save money on translations, opt for a translation agency.
YOU HAVE A LOT OF MATERIALS THAT NEED TO BE TRANSLATED IN A SHORT TIME
A single translator has two hands, one head and approximately eight hours a day. As a result, the amount of work they can do each day is limited. With a translation agency, you have no such constraints. Agencies work with many translators, so they can translate large volumes of text in a short space of time, with no damage to the quality.
When should you hire a full-time translator?
Some companies decide to take on full-time translators. Why? Again, there are at least four different reasons: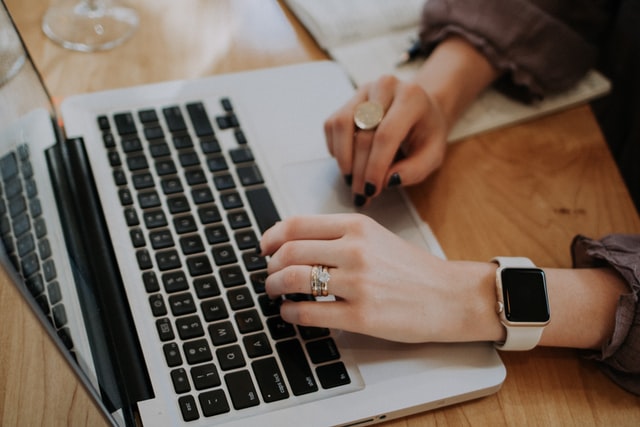 YOU WANT TO OFFER CUSTOMER SERVICE IN OTHER LANGUAGE
If, for instance, you run an e-commerce business and want to serve customers from other countries, you should offer them the opportunity to be able to talk to you in their own language. In such a case, you may decide to hire a native speaker of a given language and train them in the customer support role. Alternatively, you could employ a full-time translator and ask them, in addition to translating, to provide customer service support, but that's an uncommon solution.
YOU HAVE A STEADY AMOUNT OF WORK EACH MONTH
If your company orders the same quantity of translations every month, a full-time translator may turn out to be indispensable. In such a case, paying a salary every month may be more cost-effective than hiring a translation agency. On the other hand, you have to consider the additional overhead costs, such as insurance and providing the translator with an appropriately equipped workstation.
YOU WANT TO KEEP YOUR DATA IN HOUSE
Today, almost all professional translation agencies pay a lot of attention to the data protection issue. Aploq, for instance, is ISO-certified. The ISO 17100:2015 certification confirms our diligence, particularly in terms of linguists' qualifications, workflows, feedback process and data protection. This means that your data, even highly sensitive data, is safe with us. But we perfectly understand that some companies feel more secure when they know that their confidential or personal data is kept inside their own IT infrastructure. If that's your view, you may prefer to employ an in-house translator.
YOU NEED A TRANSLATOR THAT SPECIALISES IN YOUR INDUSTRY
Again, translation agencies usually work with a multitude of industries and niches, and you will probably be able to find an agency that's specialised in your sector. But if you want to be 100% sure that the person you work with knows your industry (and your company) inside out, it's probably best to choose a full-time specialist who can devote all their time to your company.
If you'd like to find out more about working with a translation agency, Aploq's team is at your service! We'll gladly help you find the best solution and will be happy to show you all the benefits of working with a professional translation agency.