Polish
Translation

Services
We are a team of true Polish professionals. We have vast experience gathered through 11 years of work in many areas and industries, such as technology, law, finance, IT, marketing, business, medicine, automotive, and agriculture.
We are experienced in delivering very complex and sophisticated language projects (over 500 000 words!), and we are proud of our in-house proofreading team. These experts are "polishing up" the Polish to ensure that the outcome is perfectly suited to the Polish market. Aploq is an ISO 17100 certified language service provider.
We bring value to your business by providing devoted customer service and industry subject matter expertise.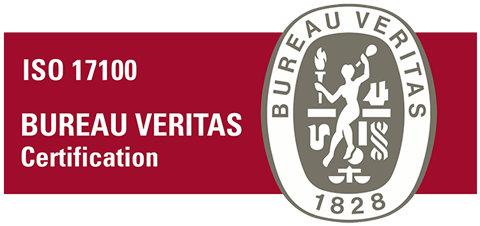 Take a look at our main services and see what we can do for you:
Specialized

Polish Translations

Sometimes you need more than just a standard translation. You might have very technical or expert texts that you need to translate, and that's where our specialized Polish translation services come in.
Terminology

&

Marketing

When it comes to Polish translation services, there are a few add-ons that we can help with, from certified translations to SEO.
Unlocking Language Barriers: High-Quality Polish Translations for Diverse Industries
As a leading Polish translation agency, we offer high-quality translation services for various industries. Our team of expert translators specializes in translating from any language to Polish, ensuring that all translated documents capture the nuances of the original text. Whether it's legal, medical, technical, or marketing documents, our English-to-Polish translators (learn how to become a translator in Poland) are equipped with the knowledge and expertise to provide accurate and culturally appropriate translations.
Empowering Communication Globally: Exceptional Polish Translation Services for Every Need
Our company has been providing top-notch translation services into Polish for many years. Thanks to our highly-trained team of professionals and cutting-edge translation tools, we are able to offer comprehensive and accurate translations for clients from all over the world.
We understand that effective communication is the key to succeeding in international settings, and that is why we make it our mission to facilitate just that. Whether it's legal documents, business reports, or personal correspondence, our team has the expertise and knowledge to ensure that your message is conveyed seamlessly in the Polish language. So, if you're in need of a reliable and efficient translation service, look no further than us.
Our team of experienced linguists specializes in a wide range of languages, including Polish translation service.