Train with FizzUp in Polish!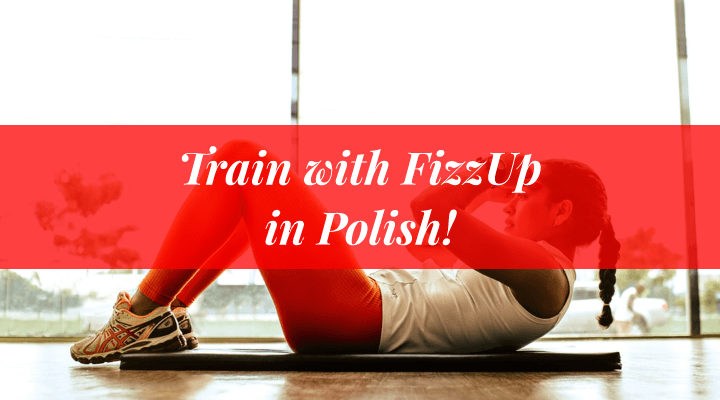 Today, we want to show you one of our latest and most exciting endeavours. Over the past few months, we've been responsible for translation and localization of FizzUp, the French fitness application. And now, we are happy to take you behind the scenes of this project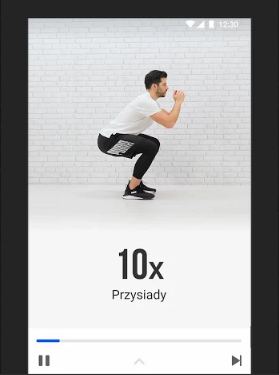 FizzUp is a French fitness mobile app, designed for individual training and yoga sessions. It offers a wide range of original training programs, detailed exercise plans for each day and a variety of exercises to work on every area of the body. Until recently, this app has been only available in the French, English and German version, but now, thanks to our work, Polish customers can also train at home with FizzUp in their native language!
It all started when Fysiki, the company behind this project, has asked us to provide translation and localization for the Polish version of the FizzUp app. Here's what happened:
Translation
We had to translate every single element of the app, both from French and English:
Content of the application, exercises description and other app-related elements were written in English
All the regulations, licenses and other legal content were written in French.
Combined, we had to translate over 50,000 words! How much is that? Well, a decent book. A 50,000-word count will create about 100 pages single-spaced or 200 pages double-spaced with standard margins using 12 pt. Times New Roman or Arial font[1].
In order to ensure the quality and consistency of the translation, the client asked us to do all our work via OneSky, which is an online translation management platform. We also used our favourite CAT tool – SDL Trados. As a result, we prepared consistent, accurate and proper translation. But it wasn't the end of our work!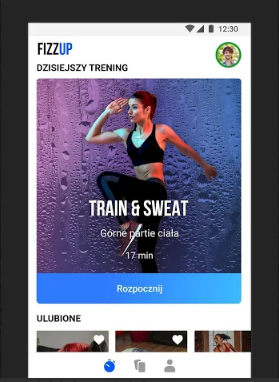 Localization and Testing
The next stage was to localize the text. This is very important, particularly if you want to reach foreign customers and sound natural to them. Polish is a very complicated language. It's descriptive and full of nuances. That's why you have to localize the text for the Polish audience. Otherwise, even if your translation was correct, it wouldn't sound natural to Poles. This, in turn, could diminish the user's experience, and, eventually, result in the failure of the conquest of the Polish market.
Our client was fully aware of that, so we put a lot of work into localization and testing. We spent over 10 hours on adjustments and corrections. Next, we had to localize and adjust keywords and phrases for AppStore and Google Play to ensure that the Polish version of FizzUp is easy to find for Polish customers. All the testing of the Polish version of this app took place on the iOS software system.
You can see the results for yourself! The Polish version of the FizzUp app is already available on Google Play and the App Store, right here.
The client's opinion:
Aploq has done a great job with the translation and localization of our app. Their translators have proven the highest quality of work and a keen eye for every detail. We particularly value Aploq's smooth functioning and openness to feedback and our suggestions. Without a shadow of a doubt, I can recommend Aploq for every company that thinks of entering the Polish market!
Mackenzie Martin, localization manager at Fysiki
Our opinion:
We are delighted with the way this project was executed and delivered. Above all, I must mention very smooth communication with the client's representatives and flawless problem solving between the client, their project managers and our agency. Moreover, we were offered very flexible deadlines, so we could entirely focus on polishing and tweaking every single element of translation. It was somewhat challenging to embrace the new tool required by the client, but thanks to great support and communication, it turned out to be trouble-free. All in all – another fantastic project in our portfolio!
Agata Rybacka, CEO Aploq Translations
[1] https://numberofwords.com/faq/how-many-pages-is-50000-words/