The localisation of blockchain projects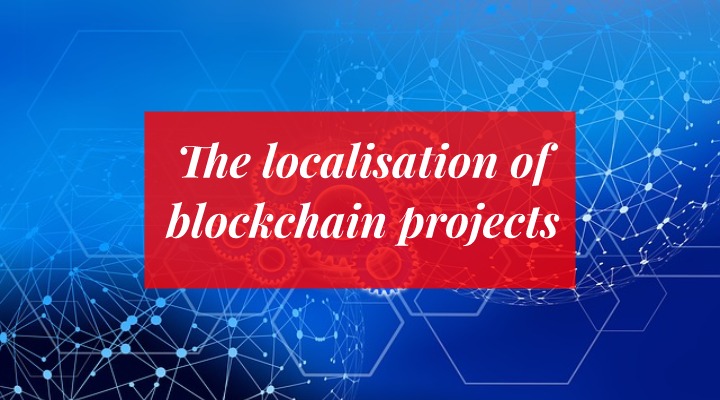 The localisation of blockchain projects
If you run an international business or read our blog at least from time to time, you surely understand the importance of website localisation. Everything you do online has to be translated and tailored to the needs of a specific market or language user. That's what website localisation services are all about. But what about the localisation of blockchain projects? Simply put – it's the same story. In this article, we are going to take a closer look at why blockchain projects need to be localised. As this technology matures and becomes more and more popular, the importance of blockchain localisation services will only increase!
Before we get to the main point, let's talk about blockchain for a few moments. To fully understand this technology, we need to explain the web 3.0 term first.
Web 3.0 and blockchain – what do you need to know about these technologies?
Generally speaking, we can assume that the Internet was established in 1983. Since that time, a lot has changed. The Internet as we know it today is significantly different from the network we used back in the 90s. Nowadays, it's far more interactive and versatile, and we sometimes call it web 2.0 (to distinguish it from static and non-interactive web 1.0 in the 80s and early 90s). However, it's not the end of the development of this global network. Thanks to advanced technologies, such as artificial intelligence, the Internet of things, and, yes, blockchain, today we are on the verge of another revolution – web 3.0.
What do you need to know about web 3.0? First off, it will be fully decentralised (there will be no central management units). Solutions such as P2P (peer-to-peer), currently known and used in the cryptocurrency sector and sharing files will be implemented throughout the entire network. This will enable greater anonymity, transparency and security of both data and communication between users. Blockchain technology perfectly fits in this context.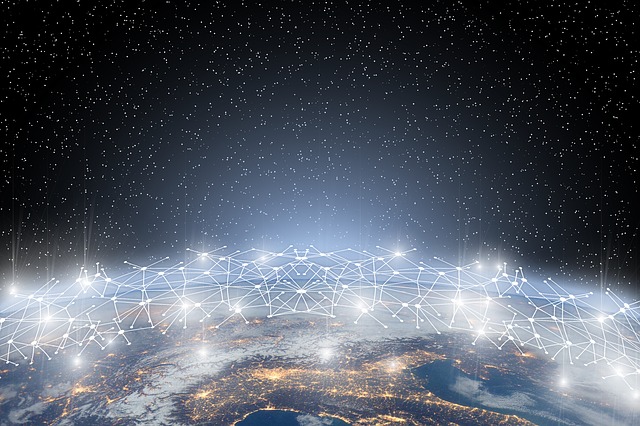 BLOCKCHAIN
Due to the properties of blockchain, in recent years, this concept has been repeatedly included in numerous reports and summaries and called one of the most revolutionary technologies of our times. Today, blockchain is used in almost every sector of the economy, and the cryptocurrency market is just the start. How does it work?
Every business is based on data. The faster data can be generated, sent and received, the more accurate and, therefore, better it is. And blockchain provides instant, shared, and fully transparent data transfer that only authorised network members can access. This technology is based on a whole network of chains that contain pieces of data. Thanks to security measures, these chains cannot be altered without the knowledge of other parties that have access to a given blockchain. As a result, this technology is reliable and transparent.
Now, you need to know that blockchain projects are not tied to or dependent on any country or company. It's a truly global technology, and its users are located in different countries and speak different languages. And this is where the role of translation and localisation begins.
Translation and localisation of blockchain projects
If you want to translate and localise your blockchain projects, website localisation is not enough. You have to understand that each member of the global blockchain ecosystem has their own language, expectations and habits created by the local environment. It all has to be taken into consideration. Of course, English plays a main role in this sector, but you can't neglect users of such languages as Spanish, French, German, Russian and even Japanese.
But let's be more specific. Just like we have website localisation best practices, there are some best practices related to blockchain projects. So what do you have to consider when localising a blockchain project?
BLOCKCHAIN CONTENT
First off, you have to understand that you deal with a very specific type of translation. Just as medical, legal or technical texts are specific and require experience and knowledge to translate them correctly, it's the same story with blockchain projects. Look for translators and localisation experts who understand this technology and have at least some experience with it.
What needs to be translated and localised in the blockchain world? Typically, the list of files and documents comprises:
ICO-related documentation
Whitepapers and financial reports
Websites and blockchain-based marketplaces
Trading platforms
Games interfaces and content needed for the Metaverse worlds
NFTs and collectibles (documentation and localisation)
Here, we also have to mention the question of jargon and blockchain-related language.
CRYPTO JARGON AND LANGUAGE
The world of crypto is still a separated and unknown territory for many. People involved in the blockchain projects speak their own language and sometimes translating/localising the correct jargon term incorrectly can be a dealbreaker. We will make sure your message is passed on without any distortion. Terms that are frequently confused comprise, e.g.,:
Smart contracts
ICO (initial coin offering)
NFTs (non-fungible tokens) and tokens
Hot wallets and many other terms
If you're about to work with a language service provider, make sure they know all these terms and understand their true meaning. Otherwise, your translated blockchain-related text can be incorrect and simply confusing.
UX AND UI
These four letters are of paramount importance in the modern marketing and IT world. The majority of blockchain projects come with platforms, apps and dashboards that facilitate the usage and management of a specific project. Each of these platforms needs to be tailored to the needs of different users. If you're working on a blockchain platform or app, make sure it's understandable, intuitive and takes local requirements into account. To some extent, it's all about close cooperation between translators and developers. After getting acquainted with the project, your localisation expert will be able to provide you with a list of things that need to be done from the translation and localisation perspective.
DIFFERENT PAYMENT METHODS
These differ, too. First off, you need a cryptocurrency to make a deposit and participate in blockchain projects. Of course, you can mine them, but the quickest way to get cryptocurrencies is to buy them via a chosen platform. If you run an international cryptocurrency trading system, you also need to localise its content, features and payment options. Here, it works almost exactly like it does in the e-commerce sector. The user enters your website, gets acquainted with the offer and places an order. Make sure each step along the way is properly translated and localised.
THE LEGAL ASPECT
Many countries still have a hard time deciding what to do with cryptocurrencies and blockchain. In some countries (like, for instance, Egypt, Iraq, Qatar, Oman, Morocco, Tunisia and Bangladesh[1]), cryptocurrencies are banned altogether! Forty other countries have imposed some restrictions on using blockchain-related solutions. Make sure you're all good from the legal perspective. Of course, it's mainly a job for lawyers, not translators, but translators will translate and localise all the legal documents. And it needs to be done as thoroughly as possible. El Salvador, on the other hand, has implemented an adoption of Bitcoin (BTC) on the state level.
Translate and localise your blockchain projects with Aploq!
Granted, it's still a novelty in the translation industry, but Aploq will gladly support you in translating and localising your blockchain projects. Although localisation work revolves primarily around website localisation services, we have experience in translating and localising diverse apps, platforms and dashboards. Our experience proves useful also in the blockchain world.
If you're currently looking for a trusted website localisation company – drop us a line! We will gladly help you adjust your website or any other project to the needs of various audiences.
[1] https://fortune.com/2022/01/04/crypto-banned-china-other-countries/