How Switzerland's language diversity affects business communication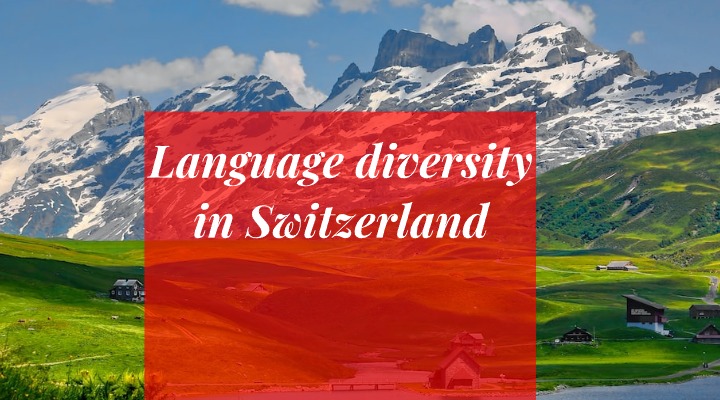 Switzerland is a country that, apart from its beautiful landscape, is also remarkable for its multilingualism. This relatively small country has four official languages: German, French, Italian, and Romansh.
This linguistic diversity affects all areas of life, including business. Interestingly, the different nuances of language can make business-to-business communication, marketing, or dealing with day-to-day official matters easier or more difficult. In addition, the growth of foreign companies and international cooperation means that the number of languages spoken is increasing again.
How can you navigate this area and ensure your business communications stay on the right course? Check out our golden rules!
Language diversity in Switzerland
Switzerland officially has four official languages, but not all are equally important in business. It's worth taking a closer look at them to understand Switzerland's linguistic landscape a little better.
German
The most widely spoken language in Switzerland, both in business and everyday life. German-speaking Swiss are concentrated in the northern and eastern regions of the country, so if you are doing business in these areas, it's worth considering including this language in your business communications. When doing so, remember that it's a Swiss variant of German, which differs from that spoken in Germany or Austria.
French
The second most widely spoken language, dominant in the western part of the country. There are two important business hubs, Geneva and Lausanne, and communication in these areas is often highly formalised, so the use of French in business is highly valued.
Italian
Italian is mainly spoken in the south of the country, in the canton of Ticino. Its relative proximity to the economically important areas of Italy (including Turin and Milan) means that using Italian in business communications can be advantageous.
Romansh
Romansh is the least-used official language in Switzerland, and its reach is limited to small villages and mountain towns. It's an essential part of Swiss culture, although it's less important in business communication.
Switzerland is a magnet for entrepreneurs worldwide, and some of the country's companies are well-known outside the country (e.g., Nestlé, Roche). The Geneva mentioned above is also home to the headquarters of the United Nations, which adds to the city's prestige.
Unsurprisingly, the Swiss speak English and the other languages listed above, especially in business, which makes the linguistic landscape even more colourful. On the other hand, it's quite a challenge for entrepreneurs – both national and international.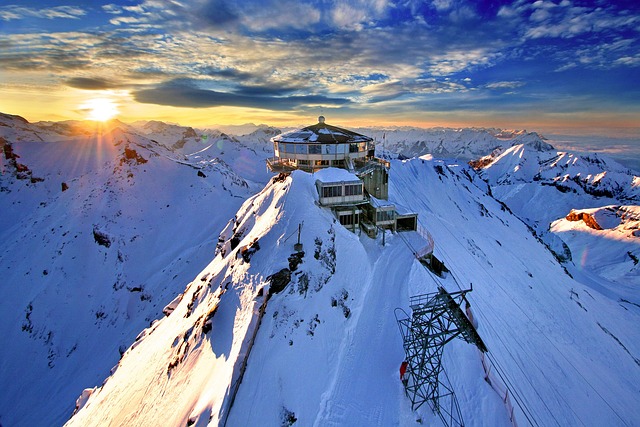 Switzerland is a beautiful country! Image source: https://pixabay.com/photos/schilthorn-mountain-station-summit-3033448/
Challenges in business communication due to language diversity
The linguistic diversity of the Swiss shows their openness to other cultures and willingness to cooperate with foreigners, but it can also lead to many misunderstandings. For example, consider the German language, which can be a challenge even for native Germans.
Why? The Swiss German is a group of Alemannic dialects that are no longer spoken in Germany and Austria! What's more, the Swiss are very protective of their culture, and a lot of influences from local dialects have filtered into the language, making it unique. And the surprises don't stop there because it's important to remember that the variety of German can change from one region of the country to another.
Of course, to keep things in order, documents, newspapers, or official letters are written in standard German, which is also used in other German-speaking countries. Still, it's good to be aware of these differences in day-to-day communication.
Differences are also noticeable in French, where there can be surprises in the form of different word translations or non-standardised spelling. These are small things, but they can significantly impact the quality of business communication, especially if you value accuracy.
What about Italian? And this is where things can get tricky. Although Swiss Italian is very similar to classical Italian, several elements are borrowed from French and German. The best example is the driving licence, which in Italy is called "Patente", and in the southern region of Switzerland, is literally translated as "Licenza di condurre" (licence to drive).
These are just a few examples of how knowledge, experience, and skill are required to navigate the Swiss language landscape efficiently.
The role of translation in business communication
Switzerland is a country of business opportunities but also a challenge for entrepreneurs – especially when it comes to language. However, clear communication is the basis for good cooperation. This is why you should pay particular attention to it.
How? By working with an experienced translation agency that has a team of professional translators and is well-versed in the specifics and nuances of the region concerned. This will avoid misunderstandings and even costly mistakes and facilitate communication between different business units.
You may think that an in-house team, a freelancer, or an automated online translator can handle the task of translating a text, but the truth is quite different. Yes, these translations are acceptable for less complex operations. Still, when running a business, you can't afford to risk misunderstanding, misrepresenting facts, or disrespecting a culture – such mistakes can have devastating consequences.
Choosing the right translation company
If you want to be absolutely certain that your B2B or B2C communication is smooth, don't hesitate to use the tools that make it possible – in this case, working with a translation agency.
How can you be 100% sure that the agency you choose will meet your expectations and deliver quality translations? There are a few crucial factors to consider:
Experience – experienced translators get the job done quicker and easier, ensuring high-quality work.
A wide range of services – some companies only specialise in technical or legal translations, but it's good to have a partner with a broader portfolio.
Quality of service – check whether the agency provides certificates confirming its translation services and has an internal quality control system.
Turnaround time and services – check the turnaround time for each text and what additional services are included (e.g., customer support).
Also, make sure that you work smoothly with the agency, for instance, by providing a glossary (if you have one), additional requirements for the structure of the text, and clear communication of your expectations, which will have an even better translation result.
Conclusion
Effective communication is the basis of any business, which is even more critical in countries like Switzerland, where several official languages exist. Linguistic diversity means a greater openness to working with others, but also a challenge for companies wishing to work with Swiss people or develop their business specifically in Switzerland.
The help of a professional translation agency is invaluable in such cases, providing insight into the region's culture, linguistic adaptation, smoother communication, and – overall – an easier way to do business internationally.
Our translation agency, Aploq Translations, is here to help. We have been on the market for many years, which has given us experience, knowledge, and unique know-how. At Aploq, we make business communication more effective. With our help, you can fully exploit your company's potential.
See for yourself – contact us, and we will discuss the details of our cooperation.