The story behind Aploq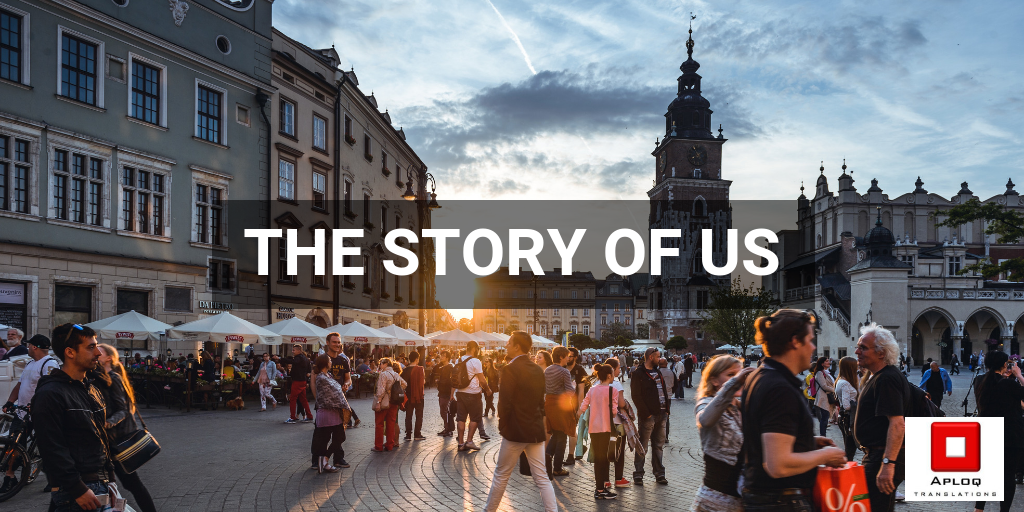 The story behind Aploq
A little bit about us
Aploq Translations is a high-quality Polish translation agency providing a full range of language services such as translations, interpreting, proofreading, stylistic corrections, desktop publishing (DTP), software localisation and software testing.

Our translation agency is a Single Language Vendor for the Polish Language, with an accent on the flexibility of our work. We translate into Polish from all major world languages and only cooperate with qualified, experienced and highly motivated linguists who translate into their mother tongue, enabling us to ensure perfect quality in all the language services we offer.

All the projects we undertake, be it translation, interpreting or localisation, are managed throughout by our strong team of dedicated Project Coordinators, well acquainted with the latest technical developments and able to satisfy the demands of the most exacting clients.
Why and How was Aploq started?
Aploq started with one person, due to a project that required translations into Polish. The project was just supposed to be an in-house translators team. For several reasons, it made more sense to incorporate it in PL as a separate entity, with the primary objective to recruit the best in-country linguists, And then it was easy, all the company needed was more clients!
What does Aploq mean?
Aploq doesn't mean anything! We made it up, we wanted a company name that started with A to be on top of everyone's list! Alphabetically speaking. App can be associated with an application, which in turn makes you think (or at least 10 years ago it made you think) about something modern, mobile and practical which were our core value propositions.  
How important is language?
Language is the highest most advanced form of communication. Learning languages open up new worlds that you could only fathom. Language impacts the daily lives of members of any race, creed, and region of the world. Language helps express our feelings, desires, and queries to the world around us. Words, gestures and tone are utilized in a union to portray a broad spectrum of emotion.  Language is such a fine and rich substance to work with.
What makes it worthwhile?
What makes it worthwhile is seeing how we grow and develop. Seeing how many team members choose to stay and grow with us despite other offers makes me believe they trust that we are on the right path to even bigger success and they want to be part of. After all, teamwork makes the dream work and as Richard Branson says "Train people well enough so they can leave, treat them well enough so they don't want to". By having qualified people who believe in the business, therefore, giving the best experience to clients and having those clients stay with us is the greatest satisfaction.
If Aploq was a person what would we be like?
We would say it's a well educated and well-read person in their mid-thirties. Knowing that loyalty and quality is more valuable than fast growth and quantity. It's a person you want to befriend and tell her your worries. It's a person who will be there for you. This person (probably a woman) knows how to keep her life in balance. She wants to grow and conquer the world but on her way to the top she will take steps carefully and not leave any of her loved ones behind.
If this sounds like a person you would like to look after all your translation needs, get in touch, we will be happy to hear from you!