The future of copywriting in Poland
In 2023, everyone is excited about AI, including its role in content creation and copywriting. However, we should remember that valuable content made by human copywriters is still essential for any online business strategy in the digital world. However, as technology transforms, so do the trends and techniques of SEO copywriting. In this post, we want to show you how copywriting is now evolving and why you still need a professional agency to support you content-wise.
The challenges and opportunities facing copywriters in Poland
You may think that in the era of visual content, traditional texts have lost their importance. However, they're still doing very well, especially when it comes to SEO and showcasing expertise. Which is why, if you want to thrive online, you still need the services provided by human copywriters working in a professional content or translation agency.
Currently, copywriting in Poland has an important role in the field of marketing and communications. Due to the growing importance of social media and the Internet, businesses are aware of the need to professionally create content. Content that raises the attention of the audience and encourages them to take action.
However, copywriters in Poland still need to adapt quickly to the changing copywriter market conditions. Otherwise, they may feel that AI content generators will be the first choice for businesses looking for content. Nowadays, companies in Poland need various types of content, e.g.:
Expert articles and social media posts
SEO-optimized blog posts
Texts for online ads
Case studies
And many more types of short and long-form content.
It's true that content can now be created using AI content generators, but those specific points like brand features and emotional messaging are the tasks only humans can do correctly. However, businesses must stay up-to-date on the latest SEO and copywriting trends just to stay competitive in the digital world.
What is more, AI content generators play an important role in supporting copywriters in 2023. It depends mainly on how you use AI content generators. If it's only an assistant in your work and helps you create simple content or a draft of the text, do not worry. But if you outsource creating expert articles to tools like ChatGPT, it most likely won't work.
What are copywriting trends in Poland in 2023
Copywriting in Poland has good prospects for development. Companies know that high-quality and professionally written text is extremely important in the competitive digital world. Copywriting services are valued because they build positioning and visibility. It is the best way to differentiate from other companies.
One of the key trends for 2023 is personalized content that is much more engaging and relevant to the reader than simple AI-generated texts. Customers spend more time on relevant and original websites. It works similarly with storytelling in copywriting. Texts full of emotions and real-life experiences created by professional copywriters are more attractive and true for readers than those generated using AI-powered generators or chatbots.
Copywriting development is closely related to specializing in specific areas such as SEO copywriting, sales copywriting and copywriting for social media. The development of these specializations makes it possible to reach a specific audience and achieve better results.
How about increasing the role of English-language content? Nowadays, many people are participating in international projects, so the English language is becoming more popular. There is a growing demand for professional translators and copywriters who specialize in creating English-language content. Social media, as an important channel of communication and promotion for companies, impacts Polish copywriters heavily.
Copywriters need to tailor their content to social media, which means creating a short and persuasive copy. Add to this the growing popularity of video and content marketing; we understand why copywriters adapt their skills to create multiple forms of visual content. They need to write subtitles, scripts and similar forms related to video content production. It means that short text forms are very popular, and content experts must be up-to-date with this.
What technologies affect copywriting?
New technologies significantly affect copywriting and provide tools that simplify work. Let's have a look at some examples:
ChatGPT and other AI-powered chatbots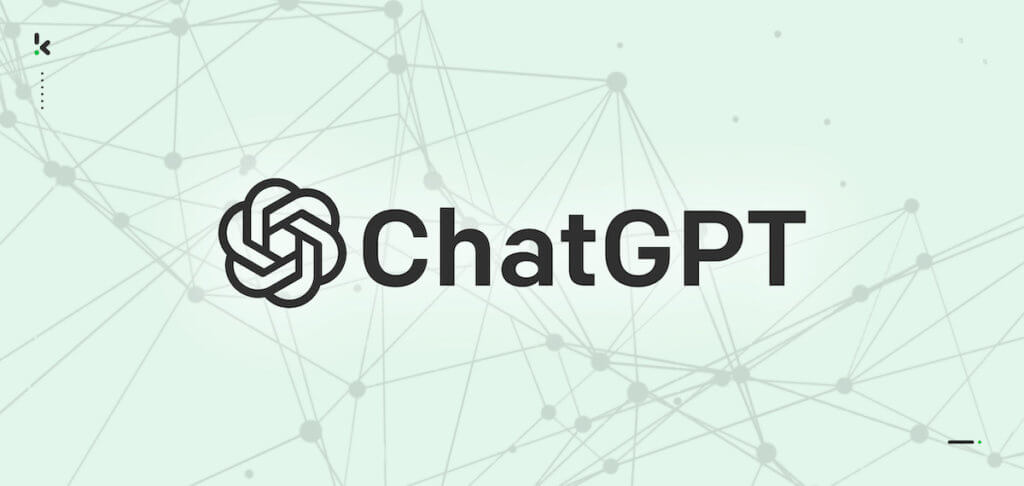 Image source: https://www.klippa.com/en/blog/information/what-is-chatgpt/
ChatGPT and similar tools can help businesses create more content in less time, so SEO copywriters can focus on strategy and creative thinking. Thanks to that, they are obviously more efficient. The AI has extensive knowledge, but the role of a human copywriter is still essential. Robots do not have memories, imagination, experience or a sense of humour. It means that you should control AI to create valuable and emotional texts.
So-called generative AI can be used to assist and enhance the work of SEO copywriters. Copywriters can also work faster, thanks to NLP technology, but only humans control emotions, sense of humour, audience style and brand personality.
SEO content editors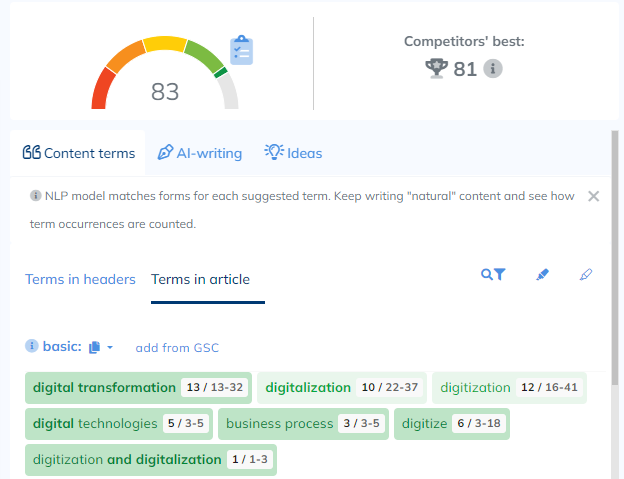 Source: Contadu
These tools also frequently use AI. These editors (e.g., Surfer SEO and Contadu) help copywriters and content writers create SEO-friendly texts that are likely to rank high on Google. They help you with the whole process, including keyword analysis and determining user intent. They also compare other texts to see what readers should get from your piece.
Marketing automation tools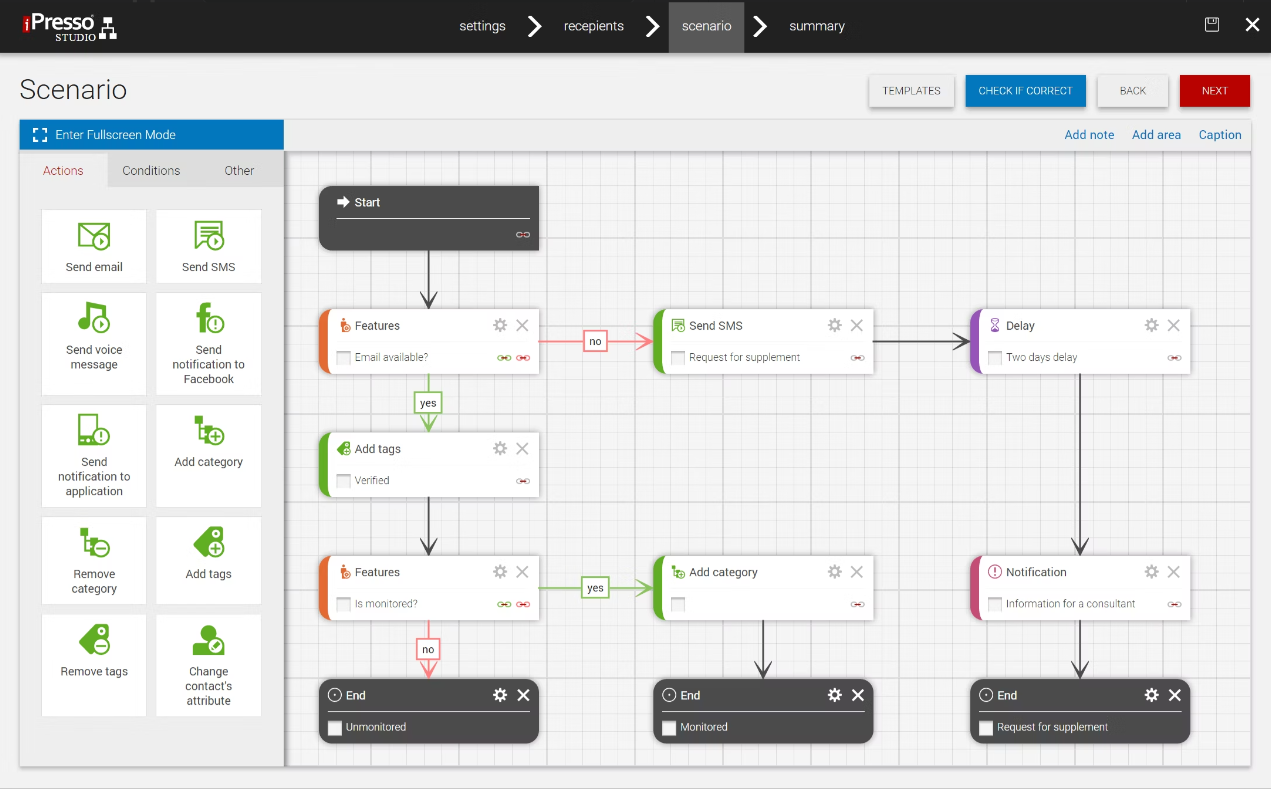 iPresso dashboard; source: https://www.getapp.com/marketing-software/a/ipresso/
Lastly, marketing automation platforms, such as iPresso or Hubspot, provide many features making the life of content professionals much easier. For instance, these platforms frequently come with content management systems or different newsletter tools to help copywriters manage and distribute content. They can create and schedule content, automate the publishing and finally personalise content based on audience behaviour. A good example is Fresh Mail, a perfect newsletter tool that helps create, distribute and analyse the performance of your newsletters.
Do you need a copywriting agency to boost your business?
The short answer is yes! Your time is the most precious asset you have. We know it and can help you simplify your content-related work. Our agency provides high-quality and unique content-related services in multiple languages. We integrate AI content into our services, but quality is always our first priority. We appreciate new technologies but use them only as support in our creative work.
We know how high-quality content changes your business and makes you visible online. That's why we make content responsibly, creatively, and out of the box. Our agency uses dedicated tools, as well as many years of experience working with different languages, to create content for SEO, advertising and other marketing and sales-related purposes. In our team, you will only find highly qualified content and translation experts who know how to use their knowledge in practice.
Why should you entrust your content with Aploq?
Firstly, we help you in creating a professional image of your company. Aploq provides content for different industries, brands and clients. We are experts in both Polish and English copywriting because we know how valuable overseas markets are for many companies. We help you to save precious time and focus on your strategic goals, like business development.
Aploq uses professional tools to write, SEO-optimise and translate content according to your needs. We are also experienced with content management systems like WordPress. And if you want to reach other countries with your offer – we're ready to help you!
We offer you value-added copywriting based on research, knowledge, experience and new technologies. Finally, we not only translate but also localise texts so that you can reach foreign customers more effectively. After all, when it comes to content, naturality is crucial!
Now you know how new technologies affect copywriting. If you need professional copywriting services, contact us and tell us how we can help you. We'll advise you, and we will guide you step by step in your business content transformation.
Just contact us to get more information about our copywriting services!