Everything you need to know about SEO translation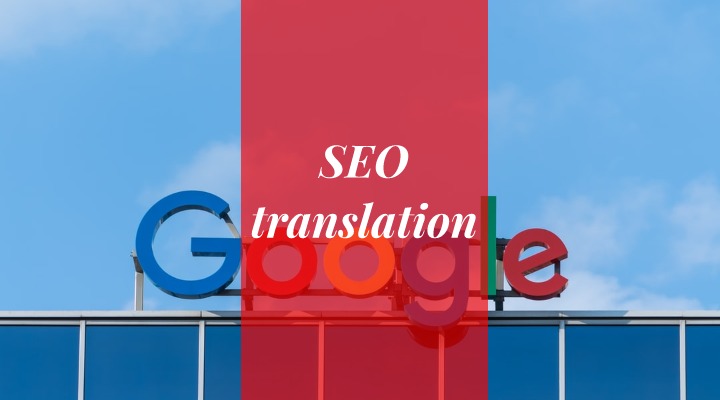 If your company operates in more than one market, you have to take good care of your website and online marketing. In fact, everything you do marketing-wise has to be adjusted to the specific target group, market, and needs. SEO is no exception. And in this article, we will show you all the principles and guidelines you have to keep in mind when executing an international SEO campaign. Let's get right to it!
First things first: Why should you be interested in SEO? Primarily because it's an effective strategy to grow business in a digital environment. According to Intergrowth, 68% of online experiences begin with a search engine. If you want to develop your business, you simply have to be visible on Google.[1]
Although Google has over 200 different factors they use to ranks websites, the majority of them relates to the content on your website. This means that you have to take care of all the texts and descriptions you have on your website or online store. If you operate in more than one market, you ought to think about diverse language versions of your website.
And when it comes to SEO and online marketing in general, standard translation isn't always sufficient. Frequently, you need something more, and that's localisation. This service is essential, especially concerning SEO optimisation for a different market. But what does it mean in practice?
What do you need to know about SEO?
First off, we have to explain that the broadly understood SEO term doesn't refer just to Google. In fact, you can pick any search engine you want. If you promote your website there – it's SEO. However, the undisputed fact is this: Today, Google has the majority of the search engine market.
According to statistics from April 2021, Google accounted for over 70% of all global desktop search traffic, followed by Baidu (13%), Bing (12%), and Yahoo (2%)[2].
Positioning in search engines almost always refers to optimising your visibility in so-called organic results. If your customers live in different countries, they will use different keywords and queries in order to find your products and services, right? Let's consider a simple example. You run a company selling leather winter shoes across Europe. Your customers in the UK and Ireland will most likely type in "winter leather shoes" to find your products. In Poland, though, the vast majority of users will type in a Polish query "zimowe skórzane buty". In Germany – it will probably be "Winterstiefel aus Leder", and in France – "bottes d'hiver en cuir". Although it is pretty much the same query, for the search engine, these are completely different key phrases! That's why it's so important to keep localisation in mind when it comes to SEO.
In many instances, direct translation will be enough; in others – it won't be. You see, the same product can be known under different names in various countries. And if you want to make the most of SEO, you have to acknowledge these differences. That's why you need localisation. It's a service that's based on translating names according to what's common and natural for native speakers of the specific foreign language. We talked a lot about localisation in one of our previous blog posts: What is localisation and why do you need it?
BASIC SEO RULES
No matter what language you're after, SEO principles are quite uniform, as they refer to the same area of the digital space. One of your keys to success is to understand how customers in this foreign country behave online and what they look for in the specific search engine, most likely Google. Surely you will be able to find lots of practical articles covering SEO in a specific language/country.
Here's what you should do, especially when you're planning on promoting your website in Google:
Eliminate all the speed bumps on your website: Google pays a lot of attention to promoting websites that load and operate quickly. Make sure there are no heavy plugins and additional features that slow your website down. Moreover, check all the videos, pictures, and external code, and optimise everything that's possible.
Publish content with your readers in mind, not Google: Not that long ago, SEO specialists were trying to put as many keywords as possible, especially in their blog posts and product descriptions. Such techniques don't work anymore. You should focus primarily on creating useful and engaging content because that's what Google values the most.
Get more links: And remember, quality first. It's better to get one high-quality link than ten poor ones. Ensure your website links to high-quality websites with a similar user profile.
What do you need to translate?
Shortly put – everything. However, there are three crucial elements that you should definitely focus on:
META TITLES AND META DESCRIPTIONS
A meta description is an HTML attribute that briefly summarises the content of a web page. A meta title is the hyperlinked text on the search result page. All of your meta titles and meta descriptions ought to be translated and localised for the new market. Customers in foreign countries need to see all your website's content in their language and a natural and legible form. Both users and Google use meta titles and descriptions to assess what the content of this particular webpage is. They allow them to decide whether it's useful or contains the information they need.

HEADLINES
In SEO, the most common headlines are H1, H2, H3 and sometimes H4 as well. Headlines can be used in your subpages, articles/blog posts, press releases and news. They are extremely important in the positioning process. Make sure they are all accurate, user-friendly and contain at least some of your essential keywords and key phrases. And speaking of keywords and key phrases:
KEYWORDS AND KEY PHRASES
You have to realise that keywords are critical to search engines because they use them to present users with relevant results. A correct and well-thought-out list of keywords is your starting point when it comes to international SEO. In theory, you could just translate all the keywords into the target language as if they were a standard part of the text. However, we don't recommend doing it this way. Keywords are phrases that users actually enter into the search box, so translating them literally may result in the list of key phrases that may be correct from the language point of view but are not popular in the target country.
Again, let's consider an example. Suppose you're a Polish company selling radiant floor heating. In Polish, it's "ogrzewanie podłogowe". You decide to translate this phrase directly, and you end up with "underfloor heating". This phrase is correct but less common in the target market. If you decided to go with localisation, your company would avoid making this mistake and, in effect, losing a lot of potential online traffic.
Inappropriately selected keywords can result in the decreased traffic on your website. The solution to this problem is to perform a separate keyword analysis with localisation. This approach will allow you to find the best phrases in the target language. You can conduct an effective keyword analysis in three simple steps:
Identify all the critical keywords and key phrases in your source language and make a list comprising them.
Ask your translation/localisation agency to look for their equivalents in the target language. You can also use online tools (such as SEO Surfer) to identify specific keywords and their popularity in the target language, but bear in mind it's just a tool, and human touch is still indispensable.
Translate your website and all its contents accordingly to the results of your research.
Order localisation and enter the Polish market successfully!
Localisation allows you to adjust your website to the needs and habits of new potential customers. If you're thinking about Poland, we're here to help! Aploq offers professional translation and localisation services. All of our translators and proofreaders are native Polish speakers. We will gladly help you translate everything you need to enter the Polish market and achieve all of your business goals here!
If you want to find out more, we encourage you to see the following links:
And if you want to know more about our future cooperation, feel free to drop us a line! We will gladly answer all of your questions and help you pick the optimal language solution for your company.
[1] https://inter-growth.co/seo-stats/
[2] https://www.impactplus.com/blog/seo-statistics