Social Media Translation: Costly Mistakes and How to Avoid Them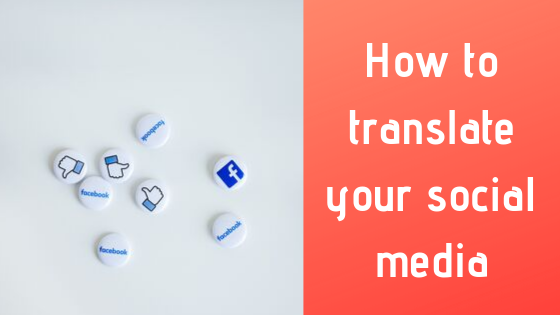 Facebook is undeniably the most widely used social network in the world with over 1.59bn daily active users, so no-one would be blamed for assuming its reach is almost certainly worldwide. This kind of assumption is the first mistake most businesses make when taking their first tentative steps towards globalization; only focusing on the differences in language and failing to adequately research the new target market and its cultural and societal norms. When overlooking this step it's easy to miss even the most glaring differences, such as variations in social media engagement in different regions. And that's why social media translation is so important.
Targeting new markets with the same networks

For instance, in China, there is comparatively very little activity on Facebook versus the rest of the world, since it was banned in the communist state in 2009. Today, the most popular social network in China with almost 300 million monthly active users is Baidu Tieba. Naturally, if you want any Chinese based social media campaign to be a success this is where you should be focusing your attention. 
Using a single social account for multiple languages
Similar to choosing the right social network for the specific region you're trying to target, always allocate a unique social media account to one specific target market. Never utilise various languages on the same social media account; the lumping of two or more languages together can lead to irrelevant or unrelatable content being seen by each of your intended audiences, ultimately leading to lower engagement rates. In a worst-case scenario, the failure to properly distinguish between your target audiences could push potential consumers into unfollowing/disliking your account.
A great example to put this into perspective would be a promotional offer that's only available to people in Poland. It should only ever be shared with your Polish audience and not users in other regions. 
Machine Translation
How wrong could it be if it's only a sentence? Very! Just one mistranslated word can turn even the most meticulously crafted post into complete gibberish, making a laughing stock of your business. Let's face it, everyone loves stories of those embarrassing translation faux pas. Everyone perhaps, except the businesses that made them.

Platforms like Twitter, Instagram and Facebook are now providing translation apps inline with posts but the technology is still in its infancy and shouldn't be exclusively relied upon. Remember when Facebook translated "Good Morning" wrong? We do!
As well as language, social media translation content should always be unique for each specific country, while ensuring content between countries is not duplicated as much as possible. This will help each audience feel more personally connected to your content and company.
Use a translation specialist or at least a local editor!
With a translation agency by your side, you should get a topic specialist, not just a translator by language pairing. Obviously a medical translator would have a vastly different skill set to a marketing translator but this is often overlooked by businesses when looking for a translation service partner. Focus on the specialised translators, experienced in the field that your content will be focusing on to avoid receiving lower quality social media translation services.
Is your social media campaign lacking? 
Could it be because you've got the wrong type of translator? An all-round translator is unlikely to have the same positive impact on your campaign that a true social guru would! An expert in social media marketing can really provide that extra push your campaign needs. It really doesn't matter if you prefer to use LSPs or enlist experienced freelancers directly, just make sure they have a strong track record working in social media and marketing campaigns. Finally, only a native speaking translator will enable you to reach your audience in a way that resonates most effectively.