How to be a PMs favourite!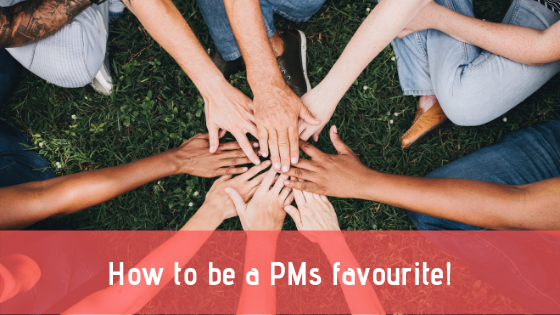 As a freelance translator, it's tough getting noticed by translation agencies. There are tons of freelance translators for PMs to choose from, so how do you make sure you're the one they always go to? While quality is vital, it often takes a bit more to stand out. So…to find out what PMs are really looking for in a translator, here are some tips from our team of PMs themselves!
Problem-solving
When we asked our team what made a freelance translator stand out from the crowd, problem-solving was one of the first things that came up. Dealing with client requests and translation technology can sometimes be a tough mix. With a PMs time being spread so thin, being able to fix small issues that pop up makes a world of difference.
Following instructions
We know…sometimes client instructions can be a real pain in the bum. But, they're there for a reason. Even if we don't see the point of it, there's normally a really good reason why the client wants things done a particular way. Plus you know, the client is always right. So please follow client instructions, it saves us a lot of time re-doing things.
Timekeeping
If there's one industry that values time keeping more than anything then it's the language industry. We need to keep deadlines, and if you're late, it quite literally puts our neck on the line with our clients. If things are taking longer, please let us know ASAP so we can let our client know. But it's fair to say, being reliable and sticking to deadlines is a pretty sure way to become one of our favourites.
Reporting issues ASAP
It's pretty normal that freelance translators are going to have questions about terminology, etc. If you do find that you're not sure about something, that's totally fine. Just please let us know as soon as you have an issue so you're not so sure about so we can check with the client. It makes everything a lot easier.
Want to know more about how to become a PMs favourite? Download our e-book for freelancers!