Our experience at the ATC Summit London
ATC Summit London
Having just come back from the ATC Summit in London, we thought we'd share some takeaways with you, just in case you missed it. This year, we wanted to make a splash by sponsoring the Attendees bags!
The ATC Summit London is the UK language industry association. Every year, they hold a conference for not only their members but for translation agencies around the world to bring everyone a bit closer together. This year we were especially excited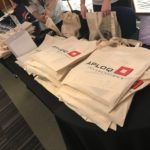 to attend as we were sponsors. We loved seeing bags with our name on everywhere!
The conference kicked off with a great keynote by industry legend Renato Beninatto and Richard Mullender. They spoke about the "Pillars for a Sustainable Business Language" and even touched on hostage negotiation, which was fascinating. We also loved Andrew Hickson's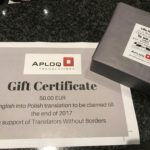 presentation which featured some good old-fashioned rivalry between the British and the Irish, with a little bit of Brexit mixed in there too! Over the course of the two days, we got to hear lots of inspiring talks about issues we face in our industry and came away full of inspiration.
To top things off, we had a prize to give away for some free Polish translations which went to a good home. Our CEO Agata even won a voucher for NTIF!
So, if any of you are wondering where to go next year, add Edinburgh to your list. And we think it's the perfect location for next year's ATC conference!