Translation and Localization Innovation Program in Frankfurt.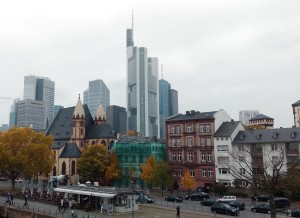 A few weeks ago I attended the Translation and Localization Innovation Program and Clinical Trial Innovation Program conference in Frankfurt. It was more of a two-in-one but you could actually only use one…  However I tried to make the best out of it and here I am presenting you with 10 things I learnt:
The estimated translation market in EU is 16.8 billion EUR in 2015 with an annual growth of 10%. The US translation market is much smaller because the law is not translated into all the languages used by the citizens as it is in EU. (source: Inkalisa Vilhonen, European Commission)
When a new country joins EU it needs to translate all the EU legislation, which is a lot. They use French as a source language, not English, your usual suspect. The reason is France was first in the EU and the first legislation available now in English is actually a translation from French. What's more interesting, it is a poor quality translation. After all, they did it all without CATs, without computers even! So just imagine…(source: Inkalisa Vilhonen, European Commission)
European Commission is working on taxonomy of translation services and translation professions. I am happy to see a lawyer linguist and a language engineer among them.
Here is the full list:
Language industry sectors:
Translation and interpretation (they are so different, why always come together??)
Subtitling and dubbing
Software localization and website globalization
Language technology tool development
Language teaching
Conference organization (why is it a language sector??)
Consultancy
ESCO for 2015:
Translator
Interpreter
Sign language interpreter
Linguist
Lawyer linguist
Localizer
Language engineer
(Source: Inkalisa Vilhonen, European Commission)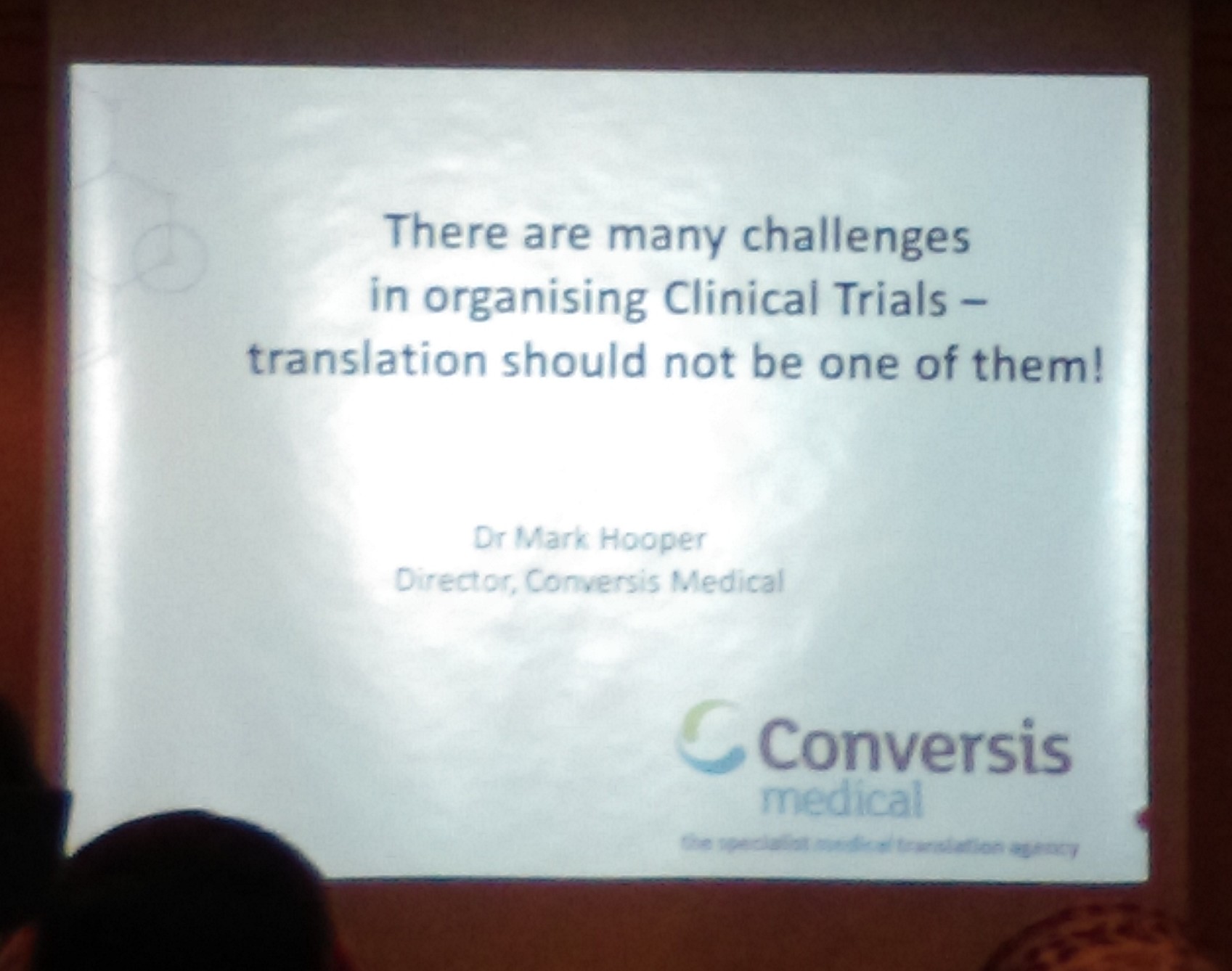 In EU we have over one million of job vacancies. If it weren't for language barriers (and a few minor aspects like unwillingness to relocate) 1 million people could find jobs instantly.
CRO (clinical research organizations) require a second revision of their translations to be made in-country. Here is your chance SLVs.
Placebo effect is growing in the whole CRO industry. This is associated with the fact that people participating in trials receive special treatment and attention that simply makes them feel better. For me, it makes me doubt the pharma industry even more
99% of reference files downloaded from internet on pharma last year was in English. So if you want to be read, have your work translated into English. (Source: Edward Vick, EVS).
Back translation is widely used as a QA by some CROs in US as it is required by the law. Back translation is a very specific quality procedure. The product of the back translation is not used for any other reason but to proof the translation accuracy.
The process looks like this:
Source –> Translation –> Revision –>2nd revision –> Back translation
Then Source and Back Translation are compared for discrepancies in meaning.
Aploq coordinators know the stuff very well. We work with this type of jobs on weekly basis. Our team members always stress how important it is that all the people involved in a project are informed that they are doing a back translation. They need to focus on the literal translation rather that the flow of sentences.
Quality of the conference organization is crucial. Apparently I had to participate in this mess to learn that. I could not enjoy the panels because the agenda was not followed, the conference materials were disorganized, some speakers had poor English skills, presentations were mis-targeted due to misleading information provided by the organizers. I could go on but let's get to the last but not least:
I would really like to own a tablet. So far I was fine with my smartphone+laptop combination, but tablet would be a great gadget on such a boring conference.