Polish Brands Known Around the World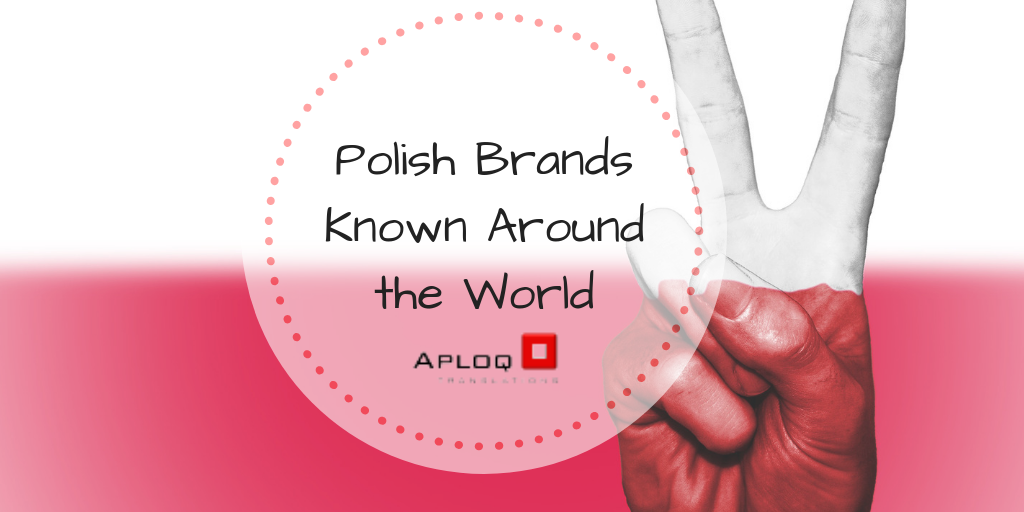 Poland may be known for its natural beauty, architecture, and historical rhetoric, but in today's global economy, Poland is a developed country with one of the largest growing economies in the European Union with the Warsaw placed Polish Stock Exchange centered as the largest and most significant stock exchange in Central Europe. The Poles enjoy comparatively high standards of living along with good quality education and health institutions and are primed for opportunities for international growth. So how are are the Polish fostering such growth and maintaining this high-income economy? To fully understand this, we must delve into the very core of Polish commerce, and why Polish brands are so successful, not only at home but also on the global stage. There are innumerable Polish brands available worldwide nowadays, particularly aided by the ever expansion of online markets. However, there are some notably recognisable Polish grown brands that many know and love.
Max Factor
Polish entrepreneurship is not a new phenomenon, as far back as the 1800s, we've had great minds with big ideas exporting their talents to consumers in other countries. The Zdunska Wola born Maksymilian Faktorowicz emigrated to the United States in 1872, and after opening his own chemist's he became the grandfather of the modern cosmetics industry by inventing tube cosmetics for the first time, and we all know how successful they are today.  Not only did his brand name Max Factor become a household name, the world over; he was also honored by the Oscar Academy Awards in the US in 1929 for his sizeable contribution to the film and Arts industry of America.
Inglot
Anyone with a love of cosmetics or even access to the internet will instantly recognise the behemoth that is the Inglot makeup brand. This global success story was founded by Wojciech Inglot in 1983. Inglot was also a chemist and he first produced a deodorant stick, as well as, a specialized liquid to clean tape recorder heads. From these humble beginnings, Inglot branched into the sector of cosmetics or more specifically 'colour cosmetics' in 1985. Now, Inglot has its presence felt all over the world, with over 530 branded stores in more than 70 countries, not to mention its massive social media following online, making it one of the most influential and successful makeup brands, ever.
These two examples, mark just some of the growing Polish cosmetics industry, with the country now being ranked as the EU's 6th biggest exporter of cosmetics, catching up with the much more established French and British markets.
Reserved; LLP
LLP is a Polish clothing business, managing various sub-brands such as Reserved, Cropp, Mohito, Sinsay, and House. LLP cumulatively runs over 1.5k retail outlets in 18 countries with their Reserved brand opening a new branch in the coveted London shopping districts of Oxford Street, in direct competition with all of the most well known international clothing design outlets. A testament to the company's success today, their latest store was officially opened by world-renowned model Kate Moss.   
Mokate
Mokate is a prime example of the Polish dedication to quality and dedication can lead to incredible international success. This family-run business focuses on producing and selling coffee, along with other teas and chocolate drinks. Founded as long ago as 1990, today Mokate enjoys a global reach, exporting to as many as 70 countries.  Their popular brands of hot beverages are available through supermarket chains, as well as, on massive online selling sites such as Amazon.
Solaris
It's not just the retail industry that has benefited from the Polish touch, Solaris is a well-known bus manufacturing company based in Warsaw. From their first production lines in Bolechowo back in 1996 to their whopping 11,000 vehicle fleet, operating in 28 countries worldwide today, they showcase Polish ingenuity at its best.
What Polish Brands do You Know?
For generations, the Poles have harnessed their creativity and strong work ethic to bring new ideas and novel solutions to the global market. It's plain to see how significant Polish contributions have been, not only for the benefit of our own economy, but to our global neighbours as well. These are just a small selection of the Polish brands that are available both at home and around the globe. So, what are your favourite Polish brands that are available in your area? Let us know in the comments section!