Growth Hacking Strategies for SME'S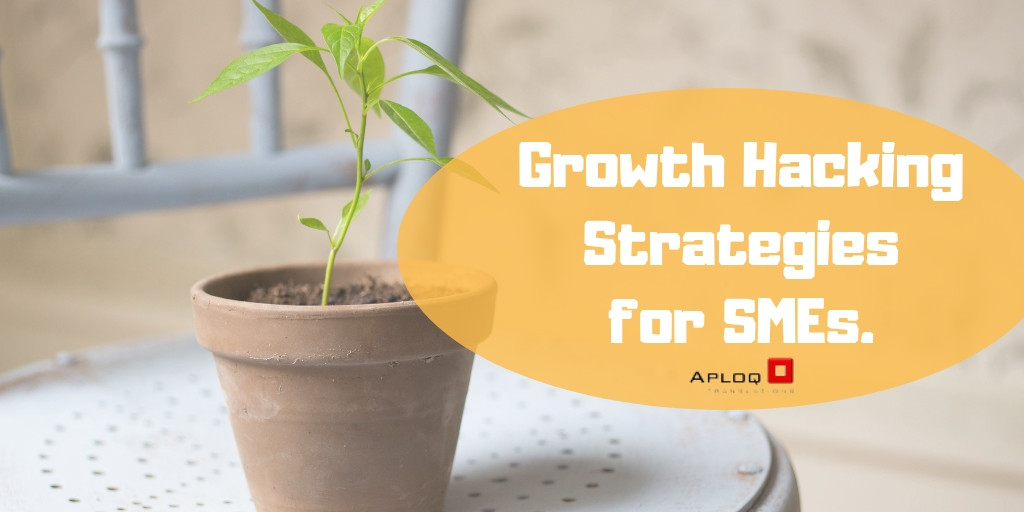 Everyone wants to know the quick solution to achieving fast growth for their business that's not prohibitively expensive. Of course we do! The world has changed rapidly in the last decade alone, after the first iPhone went on sale in 2007. Now, not only have smartphones replaced landline phones within houses but with the advent of 'mobile apps' we can now do almost anything on our smartphones that we may need. The phrase 'There's an app for that' being so popular is a testament to this.
What is Growth Hacking?
With the advent of the digital age, came some drawbacks for traditional marketing avenues, its true. However, the benefits of living in our social media dominated environment should make any marketer or entrepreneur excited about the possibilities for harnessing the power of this to further their business. This is where growth hacking comes in.
Growth hacking is simply a marketing approach that compliments traditional digital marketing efforts while exploring new, unconventional or experimental marketing strategies in an attempt to stimulate fast growth. It's not a replacement for standard marketing techniques but rather a supplementary aid to give your marketing strategy a kickstart.
Do Growth Hacks Really Work?
Understandably, many businesses just don't know where to start with growth hacks, nor whether they can offer any significant benefits. An interesting example of a unique growth hacking strategy is in how the solely mobile-based bank Monzo created incentive for their users to drive extra growth for them by applying social psychology. Plenty of businesses have used incentives in return for referrals however, Monzo tapped into something many had not; our innate desire to 'jump the queue'. Users were able to see exactly how many people were 'ahead' and 'behind' them in terms of being in line for new cards for their accounts. In reality, for Monzo, this was a measure of how many new referrals their users were willing to push in return for reward. Competition is a great growth hacking tool.
Perhaps you feel as though growth hacking couldn't work in the same way for SMEs as it does for larger corporations? On the contrary, there are completely free methods to increase organic traffic of existing content! That's impressive, right? Proven, the Job board achieved up to 43% increase in organic traffic with a simple growth hack. They incensitzed their in-house team to focus on all of their content that wasn't doing well and improve it, boost it and collect points in an internal competition in the process. The great aspect of this hack is that it got everyone in the company involved, which would have boosted morale as well as fostered a greater team spirit.
These are just the tip of the iceberg though! Go and discover how growth hacking has been a successful marketing tool for many recognizable brands, from Netflix to Airbnb and even LinkedIn.
Traditional Marketing v Growth Hacks?
While many successful companies have used this valuable marketing tool to their advantage, growth hacking is not something that can merely be copied. It should be unique to your business. Finding your unique selling point, something that makes your business stand out, be that in the services you provide, your company ethos or your approach to customer service. Good growth hacks focus on the individual strengths of your business and help potential customers to relate to your brand's identity. Find out what makes your business special and use that to create more interest from your intended audience and hopefully, more engagement to give your business a boost in growth in a shorter space of time than is usually achievable. Imagine, the marketing benefits for your business of having content going viral?
Getting Noticed- Social Media
So how do you apply growth hacking to help your business expansion efforts? While your content production is largely specific to your own business, there are some tips that can help you give your marketing content the best chance. By focusing on social media platforms to help you get your business noticed you will have a great opportunity for increased consumer participation with your company's marketing message, as well as, getting vital feedback in real time about what your target audience responds well to and what doesn't work so well.
Shareable Content
Your marketing content matters too, longer form text based content is generally preferred to short text based or even solely visual marketing material. However, by using infographics, you are not just giving consumers something to read but also the stimulating visual aids to really help them to connect with your content, and ultimately your business. Infographics have been shown to do significantly better in terms of user interactivity and share volume versus any other kind of content.
Always Plan Ahead
To have any hope of your growth hacking attempts being successful, you must set clear goals that you wish to reach. Deciding what your business needs are ahead of time will help you to measure the success of your chosen strategy, while also keeping your focus on what kind of content you should be producing to achieve this. Whether you wish to bring in more paying customers directly from your content or to increase your social media presence with more followers or subscribers for more long term marketing benefits will dictate how you come up with your own unique growth hacking ideas.
Getting Results
Of course, always make sure to have an idea of how to measure the success of your growth hacks. Whether that be by subscriber count, post interaction or increased revenue. This will help you see whether your chosen approach is working for your business.
Finally, don't get stuck in a rut. Growth hacking is not an exact science, but it can definitely be a fruitful venture. Taking the time to measure results and review your efforts will help you to find the approach that works best. Never be afraid to change directions or try something new. The most successful growth hacks are those that are interesting and easy to share. So have fun and grow your business that little bit faster by connecting with people!