Polish legal translation
Only professional translators specialising in Polish legal translation should translate legal documents and scholarly writings. The legal system of the source text (ST) is structured in a way that suits that culture and this is reflected in the legal language; similarly, the target text (TT) is to be read by someone who is familiar with the other legal system (corresponding to the jurisdiction for which TT is prepared) and its language. Most forms of legal writing, and contracts in particular, seek to establish clearly defined rights and duties for certain individuals. It is essential to ensure precise correspondence of these rights and duties in the source text and in the translation.
Conceptual equivalence between the source and the target text is often not straight forward when dealing with two different languages and/or legal systems. It is common that exact equivalence does not exist. The skill and knowledge of the translator makes the difference between a deficient and a good translation. The translator must translate legal text that is clear and exact. For instance, many countries lack public jury "trial" processes. Instead, other judicial systems involve stages of evidence submittal, often in closed hearings, after which the court renders its verdict. In a situation such as this, a literal translation of the word "trial" might mislead the reader.
Our key for providing good translation is precise language, attention to details and keeping deadlines.
Our Polish legal translation experts routinely translate materials such as:
Contracts and agreements
General Terms and Conditions
Articles of Association
Incorporation Agreements
Laws and Regulations
Acts and Journals of Laws
Resolutions
Patents
Laws and Regulations
Police Reports
Witness Hearing Reports
Judgments of Divorce
Employment Contracts
Non Disclosure Agreements
Non Compete Clauses
European Union Regulations
Litigation documents and correspondence
Translation of contracts
Contracts are one of the most frequently translated types of text. Anyone marketing their products and services worldwide must provide flawless legal translations for their business partners, suppliers and customers.
Translation of Terms and Conditions
Terms and conditions generally relate to legislation in a company's home location. We can deliver a legally correct translation of your T's and C's, to keep you on the safe side at all times.
Translation of judgements and verdicts
Our legal translations will help you to clarify the facts and react effectively.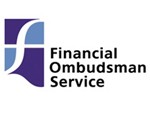 Financial Ombudsman Service UK
PL>EN 80 000 words, Correspondence, documentation, civil rights, finance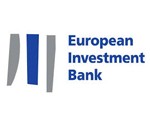 European Investment Bank
PL > EN, 1 300 000 words (proofreading), contractual clauses on environmental matters, environmental and social data sheets, technical summaries, environmental and social impact sssessments (ESIA)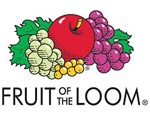 Fruit of the Loom
40 000 / June 2013 / Ongoing, EN>PL catalogues, product descriptions (clothes), presentations, marketing content

…by visit
ul. Czysta 2/6 O, Wrocław, Polska

…by phone
+48 71 785 95 84
+48 728 920 825