Polish Technical Translations
Polish technical translations come in many different forms.
Our translators are prepared for all of them.
Our team that specializes in Polish technical translations is made up of experienced engineers who have have all worked/still work in their specific field.
Aploq's linguists know the right terminology for each file and they understand the importance of precision and deadline. Working for many technical companies as a language service provider we learnt that a term used in one car brand is a big no-no for another. We work with our clients to prepare terminology lists and glossaries containing approved and preferred terms.
We are well aware of what it takes to provide the right kind of Polish technical translations, from a new sedan version to a heavy duty digger. Our teams are prepared to work on very extensive projects. We will update your vehicle documentation based on previous translation, in any format, making the turnaround time for your project surprisingly quick.
Don't wait any longer – contact us and discuss your project with us.
Our translation experts routinely translate materials such as:
Technical drawings
Operating manuals
Plans
Technical patents
Technical reports
Engineering specifications
Safety manuals
Responses to RFPs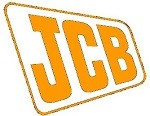 JCB
EN > PL 560 000 words, since June 2013 – Ongoing, manuals/ product descriptions: dump trucks, wheel loaders, compaction equipment, diesel generators, hydraulic excavators, industrial forklifts, site dumpers
Siemens
EN > PL, 300 000, 2011-2014 – mechanical Drives manuals, gas turbines and water heaters (complete documentation: assembly, instructions of use, safety guides).

…by visit
ul. Czysta 2/6 O, Wrocław, Polska

…by phone
+48 71 785 95 84
+48 728 920 825