Polish Medical Translation
Polish medical translation is the translation of technical, regulatory, clinical or marketing documentation, software or training curriculum for the pharmaceutical, medical device or healthcare fields. Most countries around the world require that literature and labeling associated with sold medical devices or pharmaceuticals must be translated into the national language.
Our Polish medical translation team has experience in working with pharmaceutical companies, clinical research organizations, manufacturers of medical devices, biotech companies and healthcare managers. Our translators have education, training and work experience in the areas of medicine matching the subject matter they translate.
Our key for providing good translation is precise language, attention to details and keeping deadlines.
Get in touch – contact us with your project.
Our Polish medical translation experts routinely translate materials such as:
Clinical Protocols
Clinical Trials
CRA Training Materials
Data Sheets
Drug Registration Documentation
Informed Consent Forms
Multimedia Audio and Visual
Package Inserts and Labels
Patient Information
Patient Reported Outcomes (PRO)
Patient Recruitment Materials
Pharmacological Studies
Product Labels
Production Manuals
Protocols
Regulatory Audit
Regulatory Documents
Scientific Journal Articles
Research Documentation
Medical Reports
NDA and IND
Product Registration Dossiers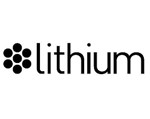 Lithium
EN > PL, cca. 100 000 words, website, IT/Medi software in 2012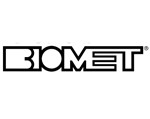 BIOMET
EN>PL medical device, reconstructive products for hips, knees and shoulders, fixation devices, orthopedic support devices, dental implants, spinal implants and operating room supplies): approx. 180 separate jobs in 3 years
Brainlab
EN > PL, approx. 300.000 words so far, medical device, medical software and hardware, etc.

…by visit
ul. Czysta 2/6 O, Wrocław, Polska

…by phone
+48 71 785 95 84
+48 728 920 825