POLISH LOCALIZATION
Polish localization requires a lot more than translation alone. While no international offer of text-based products and services could function properly without high quality translation, localization puts your offer into a local context. It adapts the products and services to the specific local environment and unique market needs, helping to boost your business all over the world!
LOCALIZATION MAIN AREAS
language
cultural content
technical adjustments
WHAT DOES "PROFESSIONAL POLISH LOCALIZATION" MEAN?
As localization goes beyond translation it requires a highly specialised and well coordinated team of experts – managers, translators, marketers, software engineers, programmers, DTP engineers and project managers. Their professional collaboration coupled with excellent linguistic skills, knowledge of CAT tools, quality management processes, cultural sensitivity, continuous market research and customer-centred approach ensures the success of every language-based business strategy.
Our key for providing good translation is precise language, attention to details and keeping deadlines.
Don't wait any more – contact us and commit us your project.
TYPICAL LOCALIZATION PRODUCTS INCLUDE
software applications
web-based applications and websites
on-line or printed documentation
database systems
consumer electronics
advertisement
video games
and many more
OUR PROJECTS
Cornerstone
EN>PL web interface 92 700 words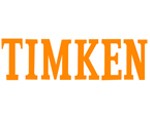 TIMKEN
EN>PL web inferface, bearings 192 800 words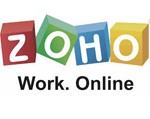 Zoho
EN > PL, approx. 550.000 words since 2010, website, applications, softwares etc.
CONTACT US

…by visit
ul. Czysta 2/6o, Wrocław Poland

…by phone
+48 71 785 95 84
+48 728 920 825

…by e-mail

…by Skype