PROFESSIONAL HUNGARIAN TO POLISH TRANSLATION SERVICES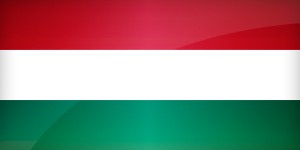 Hungarian is a part of Ugric language group, and shares many grammatical and lexical features with other members of the same group.
Language family:
Uralic
Finno-Ugric
Ugric
Hungarian
Language codes: ISO 639-1 = hu, ISO 639-2 = hun
 Spoken in: Hungary, Serbia, Slovakia, Romania, Slovenia, Ukraine, Croatia, Austria and Israel
The Hungarian> Polish translations section brings you the finest and most accurate Polish language translations in the industry. Our established team of professional translators are as fluent in Hungarian as they are in Polish, their mother tongue, and have extensive experience in the translation of every conceivable type of document. In the hands of our professional linguists, your files will be translated with the utmost care and attention to detail. They will then pass through our internal QA procedures, after which we will deliver a high-quality translation, meeting all the requirements of quality standards.
We guarantee full accuracy and privacy in translating your documents. Don't hesitate to contact us for any kind of Hungarian> Polish translation, no matter what the industry. Our accuracy and quick turnaround will surprise you!
Why translate from Hungarian into Polish?
Professional translation into Polish of your business documentation, offers, catalogues and websites brings you closer to the new potential markets. Since 2004 the Polish economy is steadily growing, thus the Polish market is the natural destination for your Hungarian products and services. Poland's market is constantly growing and Polish consumers already know how to look for the best offers worldwide. Don't be left behind by your competitors, translate from Hungarian into Polish and gain new clients.
...by visit
ul. Czysta 2/6o, Wrocław Poland
...by phone
+48 71 785 95 84
+48 728 920 825